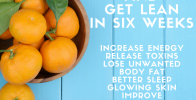 Weight Loss Program
For years and years patients have asked, "What do you recommend to lose weight?"
Want to know the answer - keep reading!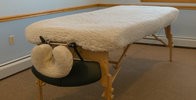 Massage Therapy
Massage therapy is a wonderful compliment to your chiropractic care. Our in-house therapists can provide therapeutic or relaxation massage and are available during our business hours every day.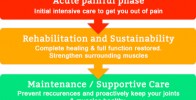 What Phase of Care are you in?
Few things as complicated as your body can be "fixed" and then ignored. Think of your car, your teeth, or your relationships. They take time and effort to maintain, but you know it's worth it in the long run. That's why we recommend a regular schedule of chiropractic check-ups.
State College Family Chiropractic Center News
Spring into Action the smart Way!
Helpful Tips for Getting Back Outside and Active
The spring weather is coming and many of you will be getting outdoors and ramping up your physical activities. But as you engage in warmer weather adventures, you'll want to avoid injuries to your neck, back, and extremities, which can take you out of the game while you heal. As your local chiropractor, we have some tips for you to consider for keeping your health and wellness in mind as you embark on your spring activities. As always, should you feel a bit out of whack or suffer an injury, our chiropractic team at State College Family Chiropractic is just a call, click, or visit away!
Don't Do Too Much, Too Fast
As soon as the nice weather hits, it's easy to want to hit the ground running as you get back into your active lifestyle. But this can lead to pain and injury if your body is not quite ready for intense physical activity. Rather than participating in a 5k marathon right away or jumping right into hiking one of the longer nature trails in the region, start small and gradually work your way into longer, more intense physical activities. Start by walking or biking regularly and increase your frequency, duration, and mileage over the course of a few weeks. This will help your muscles and bones re-adapt to physical activities while helping to prevent pain and injury from overdoing it.
Know Your Limits
Along with easing back into physical activities, it's good to know your limits. Don't push your body too hard right away as this can lead to back pain, sore muscles, and soft tissues injuries that may limit your mobility for a few days to a few weeks. Set small goals for yourself that you can achieve over time. And always be cautious when doing a new activity that your body isn't used to. Try to avoid being a "Weekend Warrior" so that you don't suffer an injury from pushing yourself too hard too soon.
Perform An Equipment Check
It's good practice to check your equipment to ensure it is still in good working condition. For instance, that pair of walking or running shoes you got last spring that has been sitting in your closet since winter may be worn out. Try them on to see if they offer the support you need (and want). If not, it may be time to replace them. If you want to start riding bikes but haven't ridden one in years, perform an inspection to ensure the tires are good, the brakes work, and that the seat and handlebars are raised to an appropriate height. You might take it to a pro for a tune-up to be safe.
Listen to Your Body
Be aware of your body, how it feels, and what your body is telling you. As you become more active, pay attention to any soreness, muscle strains, stiff joints, and other symptoms. Persistent ache and pain could be a sign of a deeper issue, which should be addressed before it gets worse. Plus, when your soft tissues are fatigued and strained, they are at a greater risk of being injured. The last thing you want is to ignore pain and end up suffering a worse injury that could lead to more issues.
The worst thing you can do is ignore muscle strains, pain, and discomfort, so come in and see us if you're experiencing pain. You can also make a preventative appointment – just like you tune-up your bike for more activity, come in and get yourself ready for new adventures in the warm weather.
See you out there!
OFFICE HOURS
| | |
| --- | --- |
| Mon | 9:00 - 1:00 and 3:00 - 6:30 |
| Tue | 9:00 - 1:00 and 2:30- 6:30 |
| Wed | 9:00 - 1:00 and 2:30 - 6:30 |
| Thu | 9:00 - 12:45 and 2:30 - 6:00 |
| Fri | 9:00 - 1:00 and 2:30 - 6:30 |
| Sat | Emergency only |
| Sun | Emergency only |
Spinal Educator
Click the animation below to learn more.