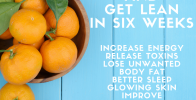 Weight Loss Program
For years and years patients have asked, "What do you recommend to lose weight?"
Want to know the answer - keep reading!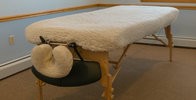 Massage Therapy
Massage therapy is a wonderful compliment to your chiropractic care. Our in-house therapists can provide therapeutic or relaxation massage and are available during our business hours every day.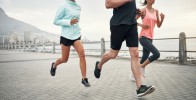 A.R.T. (Active Release Technique) now Available at SCFCC!
Do you have pain or discomfort from repetitive motion like typing, swinging a golf club or running? Learn how A.R.T. can help.
State College Family Chiropractic Center News
Maximizing Exercise Results with
Chiropractic Care
If you are going to take the time to exercise, then you probably want to get the most out of the time you are in the gym. That is why the exercises that claim to keep on burning even after your workout session is over seem so appealing. People are always looking for new and improved ways to get fit, stay fit, and make the most of their time.
One way that people are finding to be beneficial for getting the most of their fitness routine is through chiropractic care. Check out how chiropractic care may be able to help you get the most of your exercise and fitness routine.
It Reduces Pain
Chiropractic care is an excellent way to reduce and prevent pain. Chiropractors are often able to align your spine properly through spinal manipulation. When the spine is out of alignment, it can cause pain all over the body. The back, neck, head, and joints are among the most common places to experience pain. After a workout, chiropractic care can also help to minimize soreness and get you feeling good again. This means that you will be able to get back at it more quickly and stay at it with a decreased chance of injury or pain.
It Opens Your Range of Motion
Chiropractic care can help to increase your range of motion. When you are free of pain (see above!), you are able to move more freely and without restriction. Aligning the spine allows the joints and other areas of the body to work more efficiently. This means that they can move, work, and do their jobs with less pain, stiffness, and restriction in general. You may not notice a huge improvement after one appointment, but with ongoing care, you may notice your flexibility increase slowly and steadily over time.
It Strengthens Bones and Muscles
Keeping the body properly aligned gives it more opportunity to work and act the way it is supposed to. When your back is aligned, it takes stress and extra work off of surrounding bones, muscles, and joints. This means that each muscle can do its job and no more. Compensation for weak areas happens a lot less, and because of that, less injury and pain is a great benefit.
If you are ready to get the most from your workouts, make your appointment today to get your spine in optimal health. With walk in appointments and affordable pricing, you may be able to get your health in tip top shape and gain the maximum benefits from your exercise routine. One of our three doctors will be able to align your spine properly, get you in better overall health, and set you up for long term health and wellness.
OFFICE HOURS
| | |
| --- | --- |
| Mon | 9:00 - 1:00 and 3:00 - 6:30 |
| Tue | 9:00 - 1:00 and 2:30- 6:30 |
| Wed | 9:00 - 1:00 and 2:30 - 6:30 |
| Thu | 9:00 - 12:45 and 2:30 - 6:00 |
| Fri | 9:00 - 1:00 and 2:30 - 6:30 |
| Sat | Emergency only |
| Sun | Emergency only |
Spinal Educator
Click the animation below to learn more.